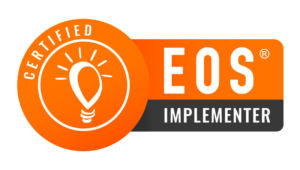 Are you running your business or is your business running you?
EOS® is a proven process and simple set of tools to help you get your arms around your business.
The Entrepreneurial Operating System® can be easily applied to fast paced and growing businesses. There is no theory, no management fads – just a timeless set of useful tools that help you and your team get things done every week. EOS® gives you a platform for defining what success looks like and then identifying what is most important to get done right now, who is doing it, and what is getting in the way. Consistent results come from following an accountability structure where everyone knows their priorities and issues are being set up and knocked down daily.
Where do you want to go? How will you get there?
EOS® can help you answer these questions.
The goal of using EOS® is to help an executive team achieve a clear vision, traction and accountability, and organizational health. A clear vision is just an agreement on where we are going and how we are going to get there. Traction and accountability are the discipline in the organization – the ability to set and meet goals. And finally, true organizational health means being able to be vulnerable. It means creating a space to avoid tangents (squirrel!), to not allow bullying, to discuss openly elephants in the room, to never beat a dead horse, and to not allow any sacred cows. All is fair game and all should be tackled in a respectful, though direct, way.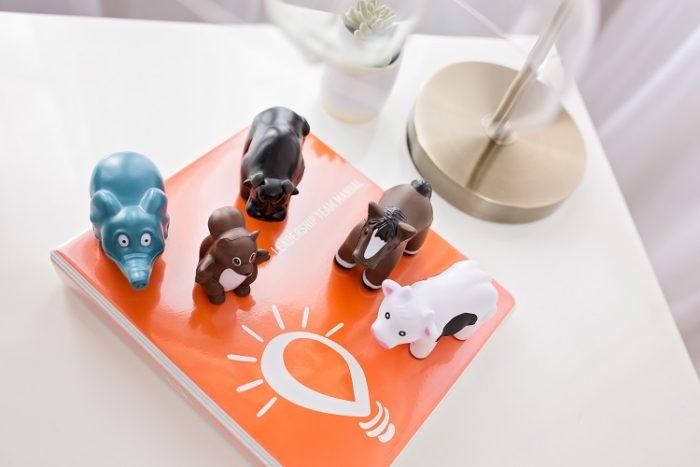 Who:
EOS® begins with the leadership team. We define the leadership team as the set of people who hold end accountability for different areas of the business and whose voice is necessary in the room for making critical decisions about the future of the company. This team is usually (but not always) somewhere between 3 and 8 people.
Where:
Each session day is a full 8-hour day. We recommend that you do these sessions offsite as they cover confidential issues for the eyes of the leadership team only. We have options for you to choose from if you are interested in assistance in finding an appropriate space for your team.
When:
There is never a wrong time to start. What we can tell you is the sooner you start, the sooner you will begin to see discipline and accountability in your business.
Why:
When you have a clear vision for where your company is going and you can execute against that vision with discipline, rigor, simple tools, a proven process, and a common language, you will see results. Our goal is to get you where you want to go – success is how you define it.